Raymond James, Chowley offers investment-led advice based on principles of continually providing our clients with a highly personalised and transparent service.
Drawing on our skills and experience, we create and manage investment portfolios for you and your family.
Working With a Raymond James Wealth Manager
When you become our client, your needs and the portfolios we design based on your objectives drive everything we do.
In this month's Market Commentary, Raymond James' European Strategist, Jeremy Batstone-Carr, discusses the global financial markets, takes a look at the UK and US economies, plus he examines recent challenges in China.
Inflation: The Dog that Barked In The Night?
Sixty years ago, Marshall Nirenberg and Henrich Matthaei began the process of cracking the genetic code. Thanks to their persistence and resilience, today's scientists developed effective mRNA-based vaccines in record time – saving millions of lives from COVID-19. With the darkest days of the pandemic behind us, investors can also appreciate the resilience of the economy and financial markets and the hopeful prospect of brighter days ahead.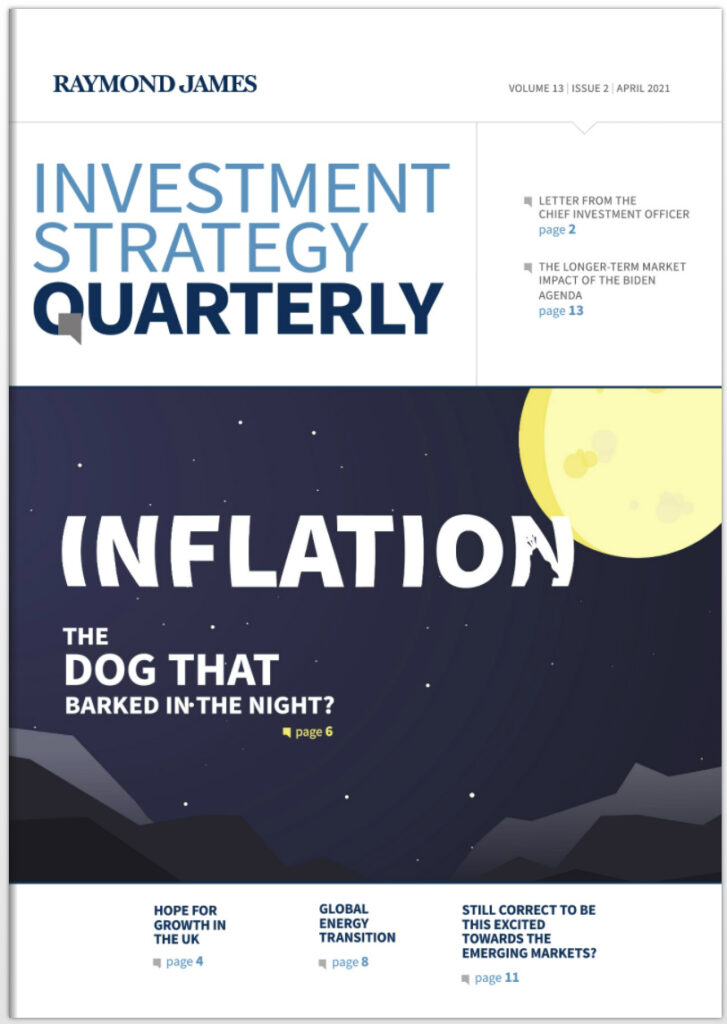 Would you like to meet for an informal chat?